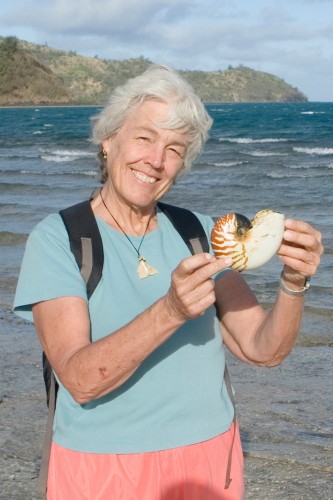 Today was a water sports day, starting with a scuba dive first thing in the morning. The reef here is really beautiful with a huge variety of coral, sea fans, reef fish, etc. We saw a couple of small white tip reef sharks as well…one was fairly curious about us in return.
After lunch Mike and Rod launcheed the windsurfer and got their exercise and a couple of good dunkings.
Almost forgot – the highlight of yesterday's beach walk was the chambered nautilus shell that I found – on Nautilus Beach. Absolutely perfect condition – a real treasure for the shell collection.