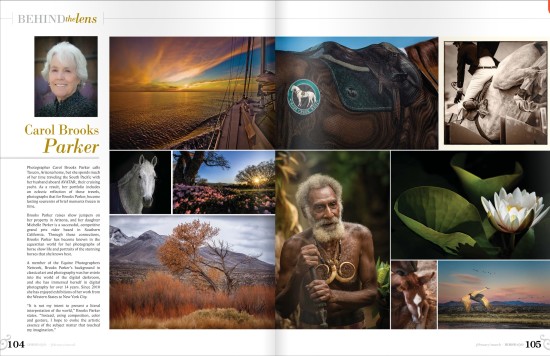 This has been a great year for publicity for my photographic efforts. Another magazine contacted me last month in regards to featuring my photos in a two-page spread. I was on AVATAR at the time but luckily happened to be in a marina with good wifi, and also I had the forethought to bring my image library archives with me on the trip! So I was able to provide the images and take advantage of the opportunity. This is the third magazine to feature my photography in just the past five months!
So without further introduction, here is a link to the attractive two-page spread, Behind The Lens, published in the February/March issue of Horse & Style Magazine. What's nice is that even though the magazine is equestrian themed, they asked to include some of my travel photography as well.
If you click on any of the images below, you will open up a full screen slideshow of the photographs included in the spread above.